Metering units design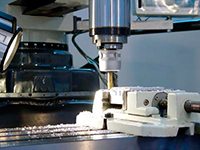 Gas metering unit – is a complex of measuring instruments and devices intended to measure gas amount and perform accounting between the Supplier and the Consumer upon agreed requirements as well as to control and register parameters of the consumed gas. Gas metering units are used in control systems of technological processes of gas supply at gas distribution points and stations, industrial plants, agricultural facilities and households.
Gas metering system is divided into commercial gas metering skid and operational (technological) gas metering unit for gas metering and control.
PJSC "Eneregouchet" manufactures turnkey metering units and performs the following works:
Metering units design;
Cost estimates development based on the gas metering unit design;
Selection and supply of the most appropriate equipment and devices for gas metering in accordance with the requirements and specifics of the project;
Certification and approval in a standardization centers and gas Suppliers, acceptance of gas metering units;
Agreeing gas metering units with the Boiler Supervision Authorities;
Mounting and installation of gas metering units;
Commissioning, testing and after-sales maintenance of gas metering units;
Modernization of worn-out gas metering units under the new requirements of gas Suppliers;
Pre-commissioning of gas metering skids;
Production of individual modules for gas metering units;
Maintenance of gas metering systems;
Restoration of non-service able gas metering units;
Customer's personnel training to operate the supplied gas metering units;
Supply of gas metering devices such as orifice plates, diaphragms, ultrasonic gas flow meters, rotary and turbine gas meters, gas conversion devices, pressure and differential pressure transducers, gas meters, acoustic gas meters, temperature transducers etc.
The main types of gas metering units produced by PJSC "Energouchet" are gas metering units using ultrasonic gas flow meters.
The gas metering unit produced by our company allow you to measure gas flow rate in pipelines with a diameter of 35 up to 3500 mm, at a flow within 1 m³/h to 12000 m³/h, while the accuracy, depending on design can vary from 0.5% to 1.2% in the measuring range mainly due to the application of ultrasonic gas meters GUVR-011 of our production, as well as state-of-the-art pressure and temperature transducers. Gas metering units are reliable due to the absence of moving parts in design; they have a high performance.