Design of metering units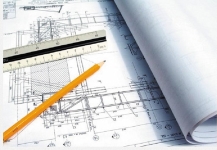 PJSC "Energouchet" provides services for the design development of automated metering units for gas, water and energy resources.
Full range of services includes:
preparation of design solutions;
design preparation of utilities for heat, water, gas supply and sewage systems and their structures;
preparation of environment conservation projects;
fire safety design preparation.
Design includes the following steps:
site visiting and inspection;
analysis of the technical characteristics of the facility on the basis of submitted documentation and conducted surveys;
selecting the type of equipment to be installed;
coordination of the design with providers and monitoring organizations.
Design works are carried out using modern computer technology which allows in short time and with high quality to develop the project documentation. Each project is developed individually, taking into account the specifics of the site and all the requirements.