Water flow rate metering unit in an open channel
In May 2017, PJSC "Energouchet" installed a water flow metering unit  in an open channel – the North Crimean Canal, 61 km. Autonomous power supply is provided by solar panels, transmission of information to the controller's PC via GSM-modem.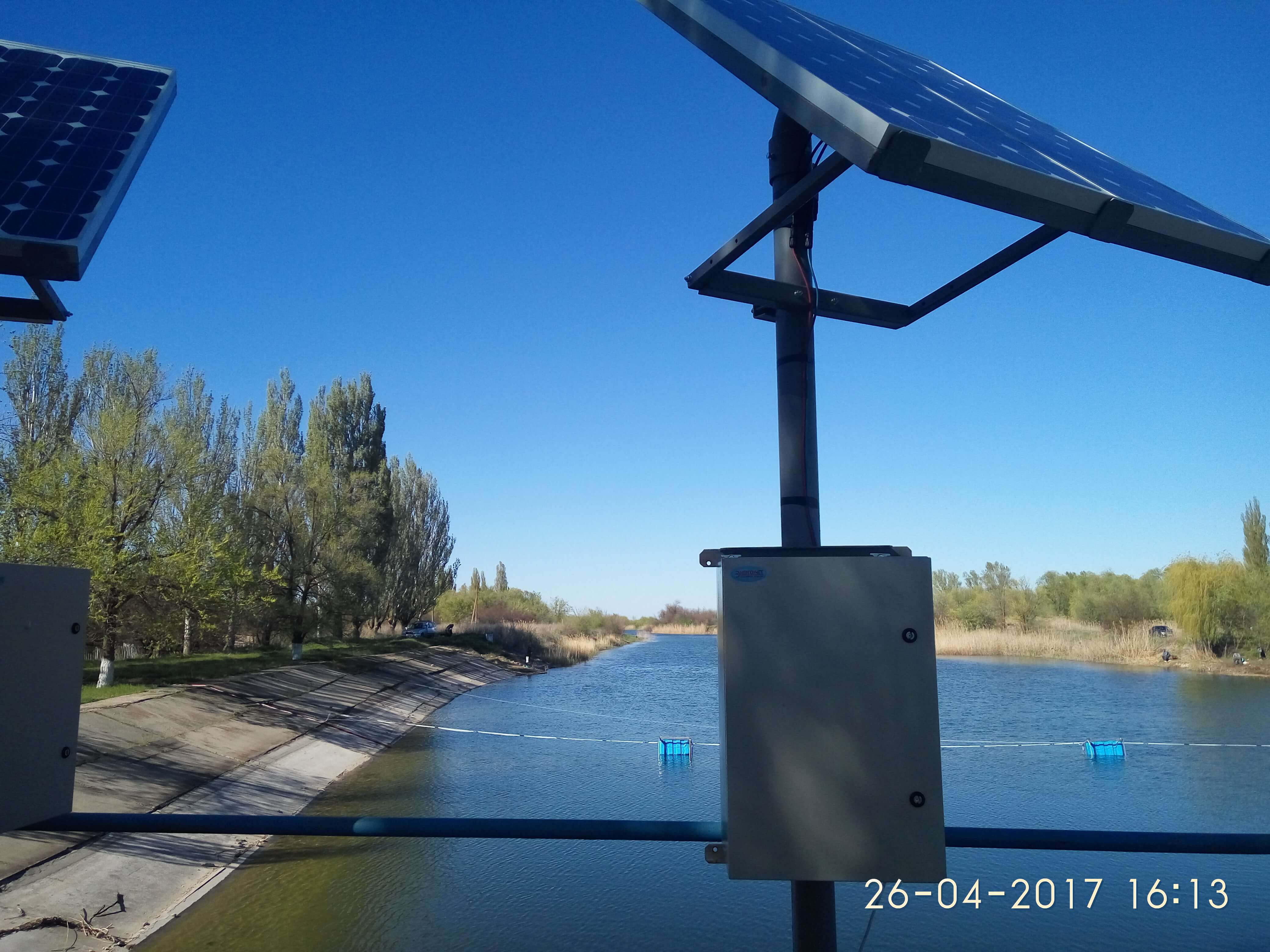 If you are interested in a similar project, you can contact us by phone +38 (057) 734-98-57 or by e-mail. Mail to sales@energo.kh.ua.